Breaking News!! 
The latest Dr. Zol Szabo mystery, BENEATH THE WAKE, is now complete, though it won't be officially available to readers until May 2017. The book is available for pre-order on Amazon, but my publisher, ECW Press, is holding back the launch until the spring to give us time for a big splash (which is fitting, since the action takes place on the Indian Ocean aboard a cruise ship, haha!).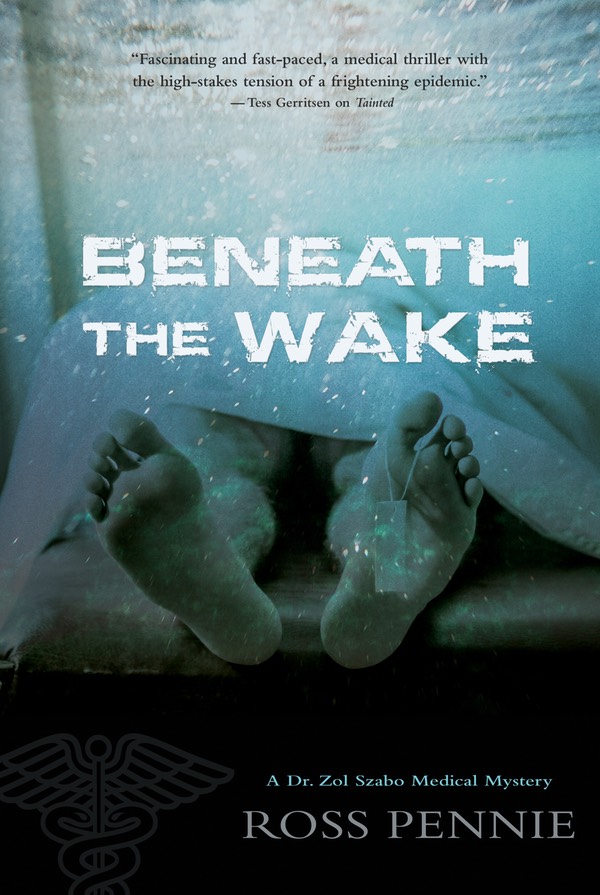 "Medicine has been my calling…creative writing  my passion." 
Thanks for stopping by. Here, you'll learn a bit about me, have a chance to look at my books, get updates via my blog (I call it News), and send me an email. I love hearing from readers, and I'm happy to sign and send copies of my books to anyone who is interested.
A note about me and my books:
My career as a specialist in infectious diseases spanned the globe before I took early retirement from Ontario's McMaster University and Brantford's General Hospital. My patients included hockey stars, doughnut addicts, warrior clansmen, outspoken nuns, and long-haul truckers. I've battled every germ you can think of, from Falciparum malaria to flesh-eating Streptococcus. I started writing at age ten by chronicling the four-day train trip I took solo across Canada's Prairies and Rockies. Now I'm a father of two grown children, and live in southern Ontario – somewhere near Zol Szabo and his team of epidemic busters – with my wife Lorna, a talented quilter who loves breaking the rules of that tradition with panache.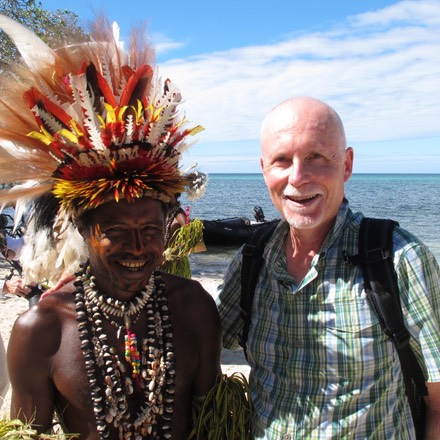 THE UNFORGIVING TIDES: The true story of a young doctor's encounters with mud, medicine, and magic on a remote South Pacific island, is my first book. I'm told it continues to delight readers; people call it gritty and charming, and it makes them laugh and cry. You can see what it's all about under the Memoir heading. Some great photos are there too.
TAINTED, my debut Dr. Zol Szabo medical mystery novel, and TAMPERED, the second in the series, are set in Hamilton, Ontario on Canada's Niagara Escarpment. Affectionately known as the Hammer, the city boasts less snow, and as much skulduggery, as nearby Buffalo. Both novels were awarded the Arts Hamilton Literary Award for Adult Fiction. They'll scare you and make you chuckle, all on the same page. And maybe turn you into a vegetarian!
The third Zol Szabo mystery, UP IN SMOKE, sees Zol putting himself and his family in harm's way as he confronts the mastermind behind Canada's clandestine – and deadly – illegal tobacco trade.
In BENEATH THE WAKE, Zol hopes an extended cruise on the Indian Ocean with his girlfriend and his son will salve the wounds of the rough times they've been weathering at home. As they set sail coddled in unaccustomed luxury on the Coral Dynasty, things below deck are a lot less sunny for the ship's physician. Dr. Noah Ferguson reckons that bandaging the wounds of the crew's seedy missteps is just part of a job that comes with a fair share of loneliness, but he's increasingly frustrated that the most rewarding aspect of his practice must remain unspoken. When a mysteroius microbe cuts a lethal swath through the crew's quarters, Noah enlists a reluctant Zol, who must put his vacation on hold to investigate the illness before it consumes everyone on board. As the body count climbs, it become apparent that everybody carries a secret in international waters. Miles from land, the captain makes the rules, and anything inconvenient gets tossed overboard to disappear beneath the wake.